01
---
Solutions
LED & Smart Exterior Lighting
Smarter lighting, made
easy
cost-effective
environmentally-friendly
for you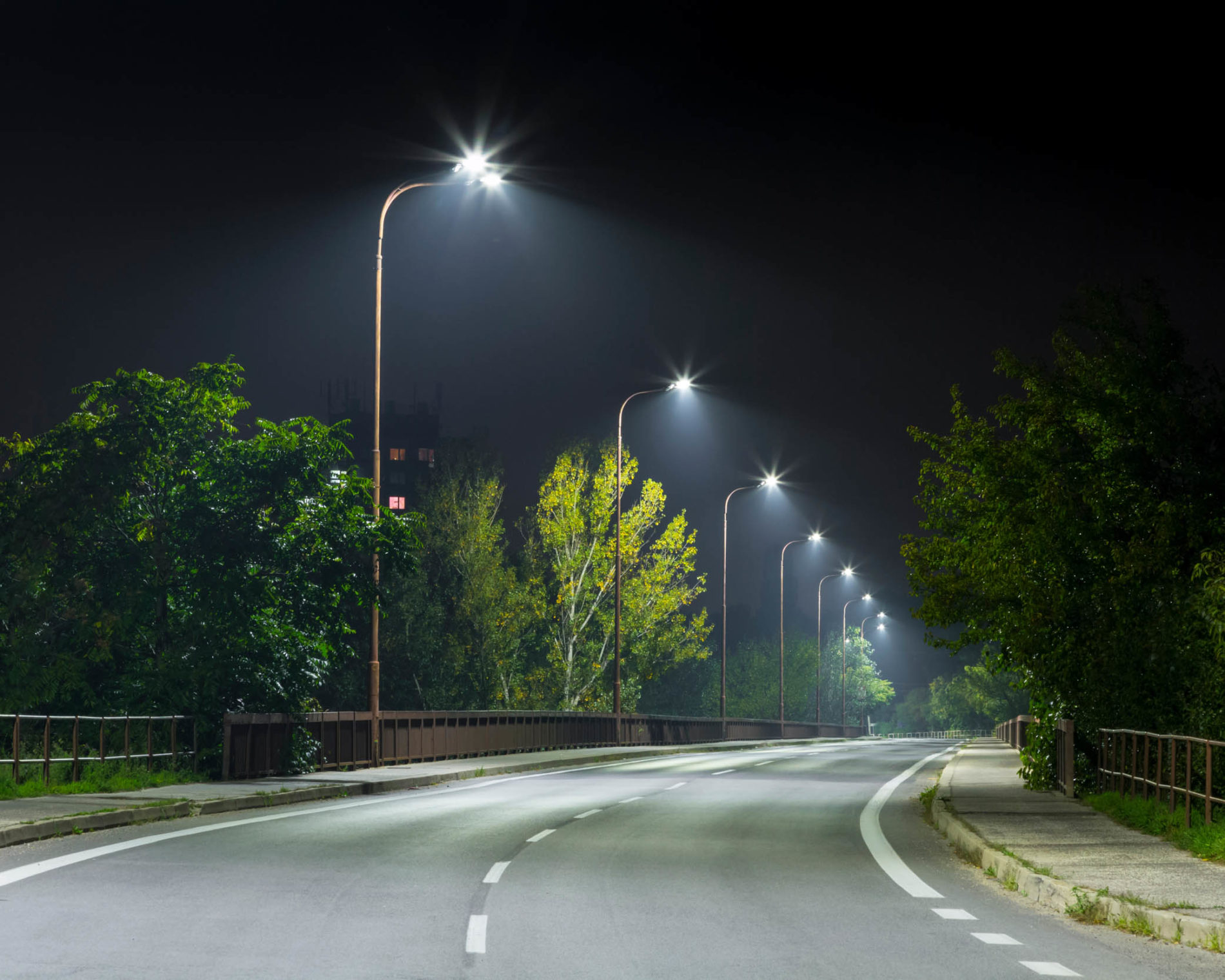 02
---
Solutions
Smart Buildings
The beginning of a new era in Smart Buildings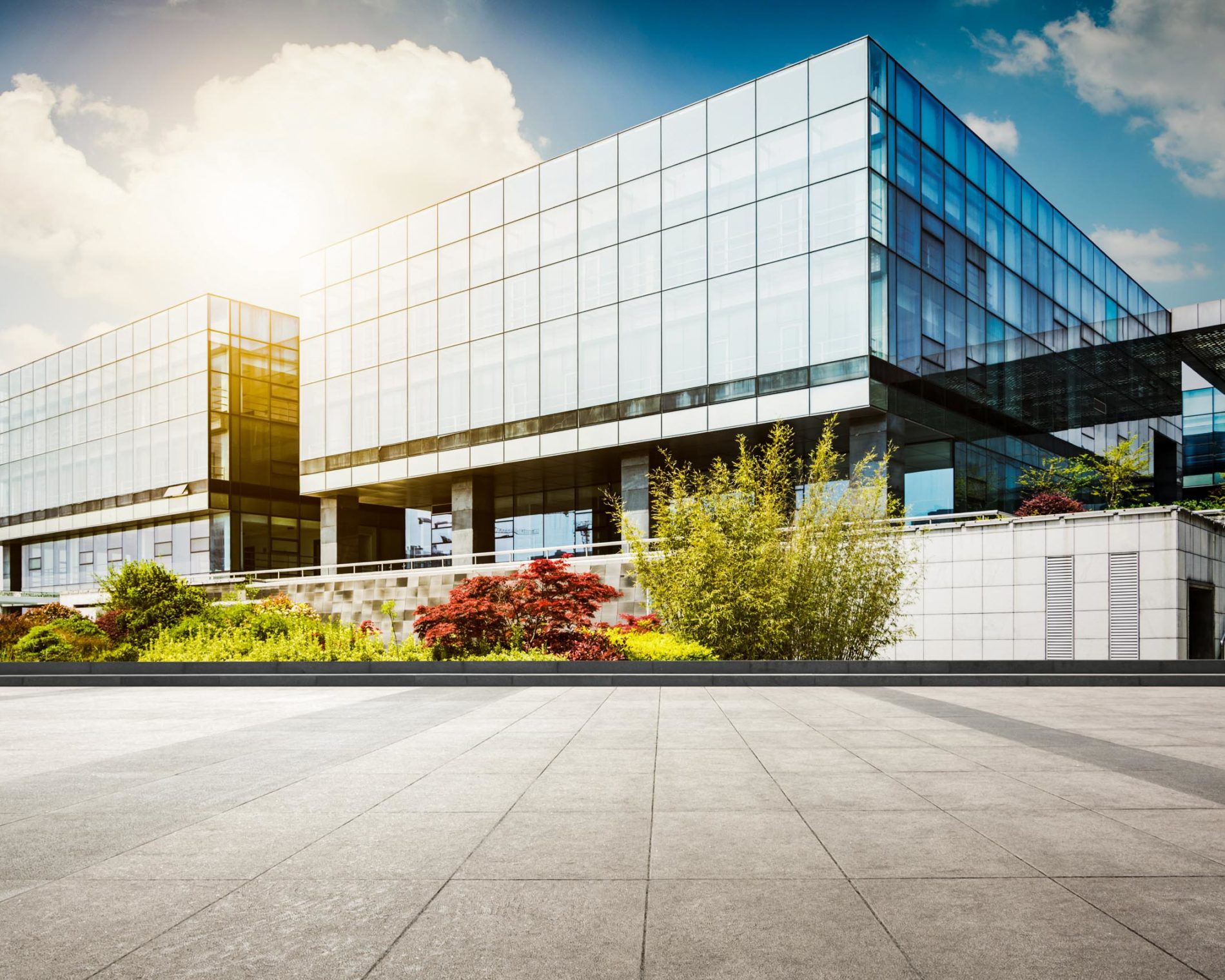 03
---
Solutions
Smart Cities
Smart City Solutions for all communities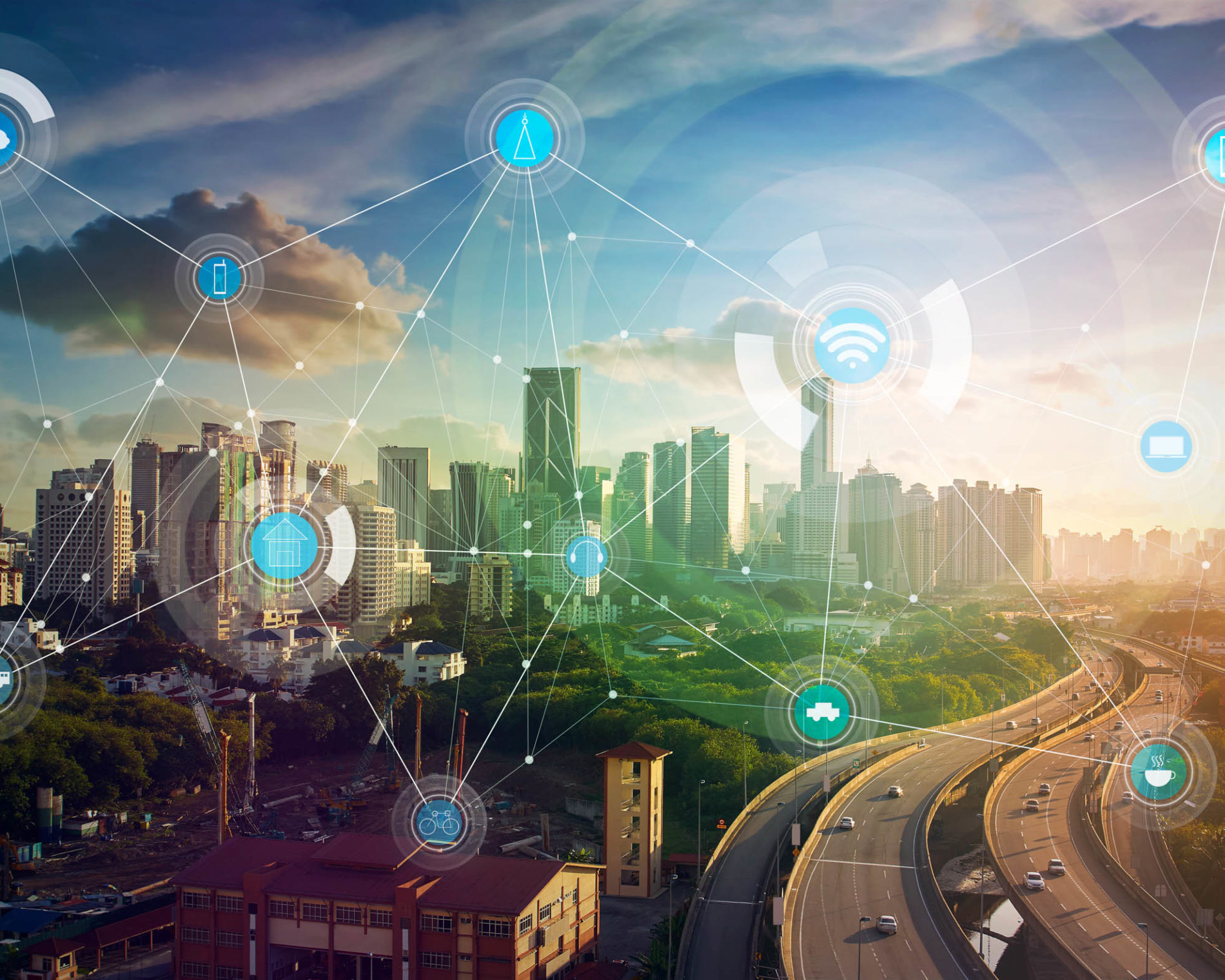 Why Us
North American leader in LED conversions & Smart Lighting Controls in small to mid-sized cities

Trusted for over 300 projects across the U.S. & Canada

Unbeatable price for performance

Stellar reputation for smooth and timely delivery

Only company offering unified Smart City solution for small to medium-sized municipalities

Experienced team of over 40 experts to guide you through every step

100% committed to our customers
---
Smart City Foundation with No Upfront Capital – Recover Faster & Smarter
Smart City technology isn't just for big cities. Small to medium-sized cities can also reap short and long term benefits from becoming smarter, and more connected. By doing so now, it can help accelerate a city's recovery by gathering essential data that can improve city services, and bring all of their constituents into the online world to help with evolving educational and employment requirements. Smart City applications and connectivity will also attract new employment opportunities from the digital economy, leading to more modern and livable cities through the coming months and years, producing a faster recovery.
All of this can now be done with complete project financing by RealTerm Energy, without the need for city funds. Nor does the city need to take on any additional debt. By unlocking the savings potential locked in their existing streetlight assets, the energy and maintenance savings alone can pay for the entire smart LED network, and lay the foundation to become a Smart City. Through RealTerm Energy's Energy Performance Contract, the money that is currently being spent on inefficient and antiquated lighting can be reallocated to a much more beneficial use, making this a cost neutral improvement that can quickly enable a city to become smarter, better and help it recover faster.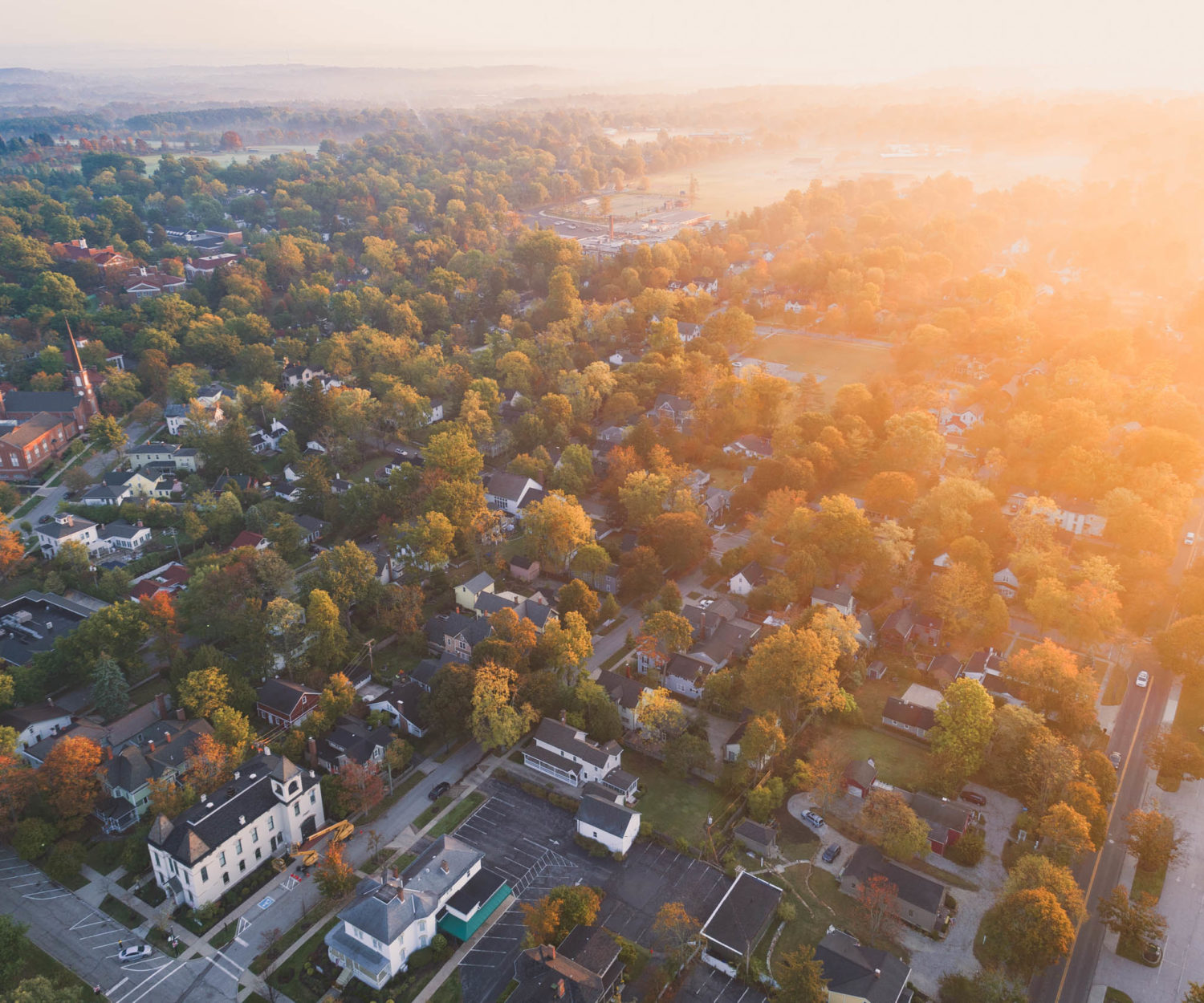 Recognized by the World Bank
The World Bank Group estimates that 20% of global electricity is consumed by lighting and predicts widespread adoption of LED lighting can reduce that to 7%.
Our partnership in the joint-procurement model developed with LAS (Local Authority Services) and the Association of Municipalities of Ontario has been deemed by the World Bank as being among the most efficient and successful delivery models in the world.
For us, RealTerm Energy met or exceeded all our criteria. They were timely in responding to issues, helpful in guiding us through the entire process and very receptive and responsive to concerns on our part. RTE offered great product evaluation services and informed advice on which product was best for us. We are more than happy to offer this reference.
Steve Sadwick
Assistant Town Manager
Town of Tewksbury, Massachusetts
The LED streetlight conversion project went very smoothly. The RealTerm team converted 10,622 High Pressure Sodium lights to LED in three months (57 working days). We had very few complaints on any aspect of the project, especially considering this change impacted virtually every resident in Barrie.
Barry Thompson
Manager of Energy Management
City of Barrie, Ontario
RealTerm Energy worked collaboratively with a large and diverse group of municipalities. Regardless of the community size or project they conducted themselves with the same level of professionalism. They made things easy for all of us. They were extremely responsive from beginning to end and most importantly, they delivered on everything they promised. RealTerm Energy is truly a professional organization.
Dennis Marker
City Manager
City of Caribou, Maine
Markets
We specialize in LED lighting conversions and Smart technology for:
Upgrade to LED exterior lighting
Converting exterior lights to LED offers enormous benefits, including significantly lower energy & maintenance costs and a reduction in greenhouse gases. We offer a full gamut of services for LED upgrades, from performing an in-depth streetlight and infrastructure audit with GIS & geomatics and LUX Mapping to offering you community outreach services, installation & commissioning, financing and maintenance. We perform LED conversions for municipalities, utilities, hospitals, universities and schools.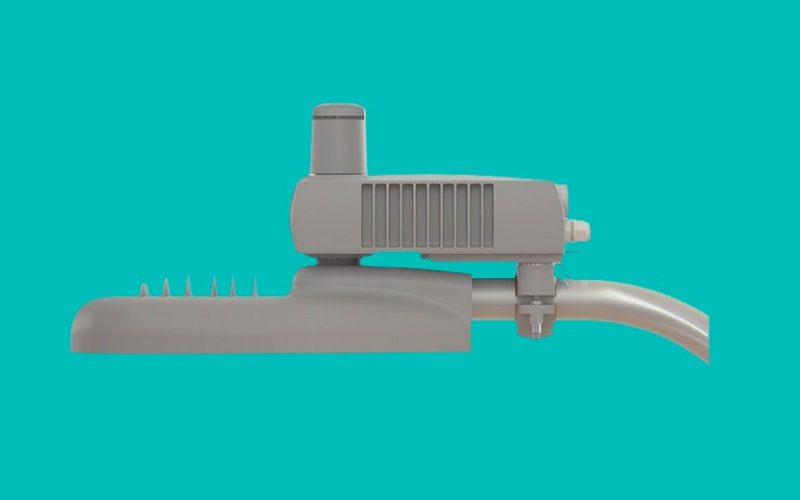 Smart Lighting Controls
Smart Lighting Controls enable owners to adjust lighting to appropriate conditions (including ambient light and road conditions), set schedules, and monitor their systems remotely in real time. They offer real value in terms of reduced energy consumption and greenhouse gas emissions, lower maintenance and operating costs, enhanced asset management, and improved public safety.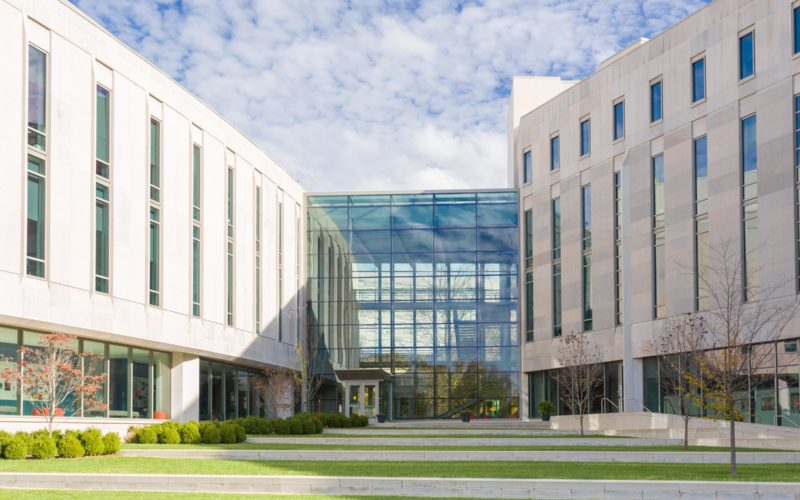 BrainBox AI
Heating, Ventilation, and Air Conditioning (HVAC) systems account for up to 45% of total energy usage in buildings. Inefficient and poorly designed systems are costly to manage, often ineffective at maintaining comfort levels and major producers of greenhouse gases. This Smart Building HVAC technology, courtesy of our sister company BrainBox AI, uses self-adapted artificial intelligence technology to deliver you significant savings and dramatically reduce carbon emissions, enabling a self-operating building.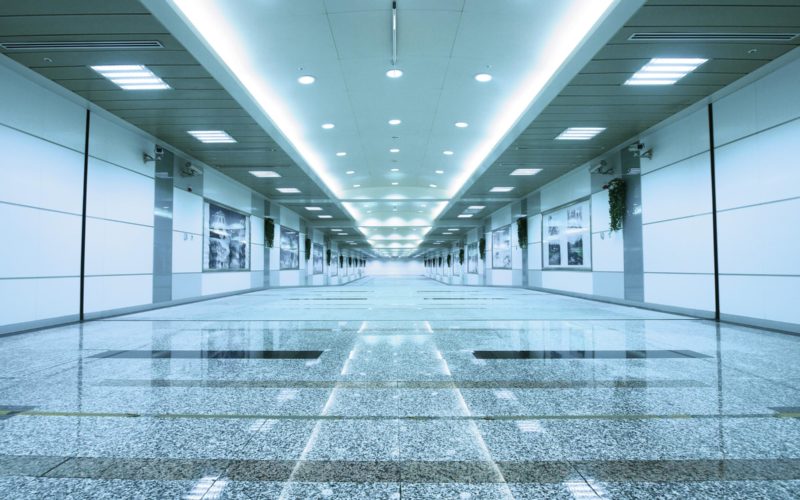 LED & Smart Interior Lighting
17% of all electricity consumed in U.S. commercial buildings is for lighting, making it the largest end use of electricity. Converting interior lights in municipal buildings, hospitals, universities and schools to LED offers major savings. Not only does the upgrade help the environment by reducing greenhouse gas consumption, it offers significant operational and maintenance savings.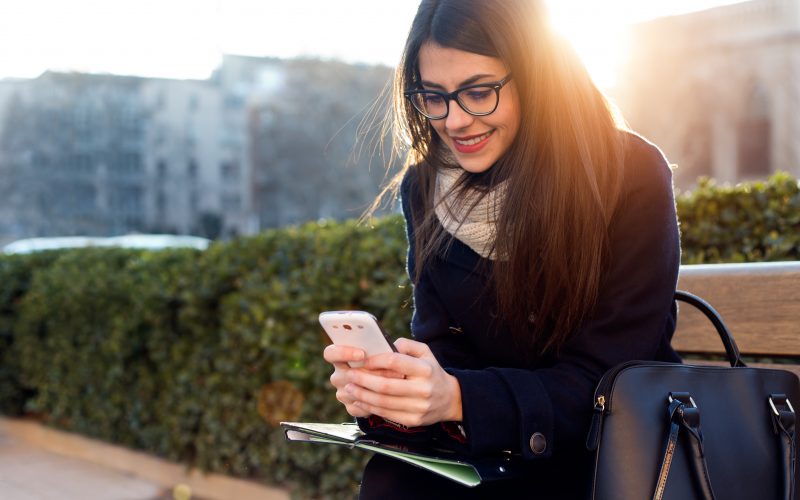 MyTown App
Becoming a Smart City offers wide-ranging benefits including expanding citizen engagement & satisfaction, attracting new residents & businesses and facilitating tourism. Developped specifically for small and medium-sized municipalities, our MyTown application for citizens and tourists is free, user-friendy and powerful. It facilitates two-way communications with local governments and offers a wealth of information about your town such as access to public notices and events, customizable garbage and recycling calendars, school and bus alerts, hospital wait times and much more.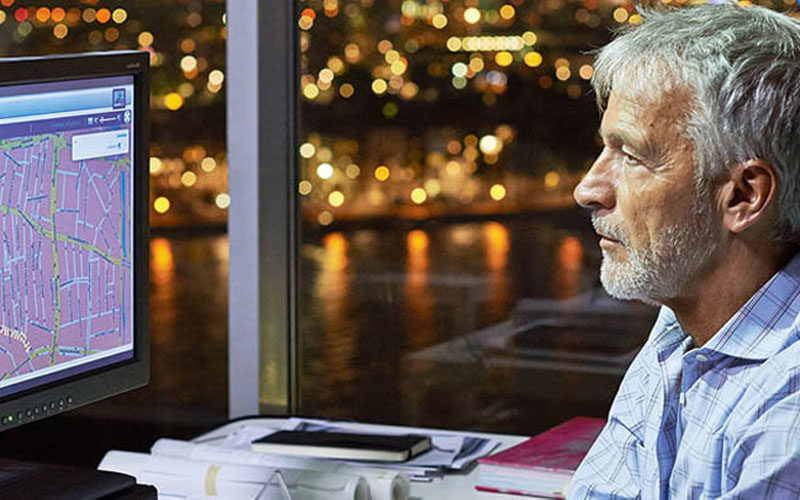 Smart Maps Asset Management Platform
Our Smart Maps Asset Management Platform enables cities to streamline operations & maintenance, make more enlightened decisions and increase responsiveness to citizens. It offers small- to mid-sized cities a surprisingly affordable way to comprehensively visualize multiple data points in real-time using geo-reporting. It allows municipalities to track buses, garbage collection, snow removal, salt distribution, air traffic and train movements, monitor air and water quality or smog levels, and much more.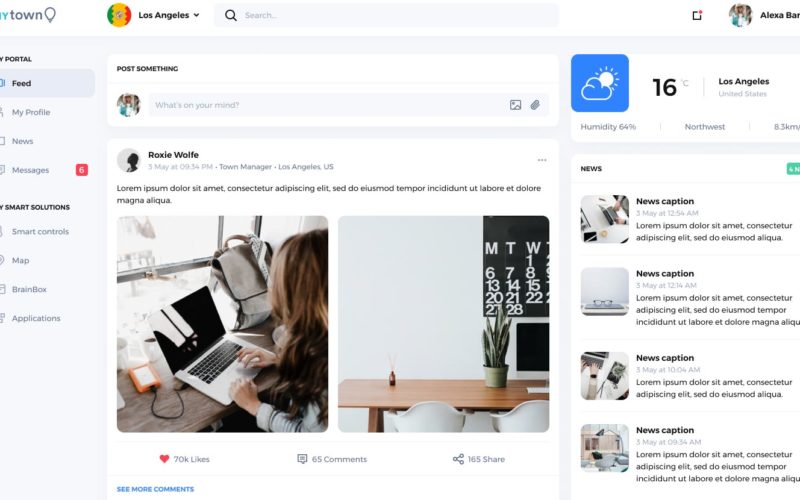 Smart City Knowledge Network
Our Smart City Knowledge Network has everything you need to successfully make your city even Smarter. It's a social network exclusive to those in the Smart City realm and is targeted to municipal employees.
It connects you to other Smart Cities to share best practices, vendor ratings and recommendations
Smart City Market Place allows you to see and interact with key vendors in the Smart City space
It offers once-click access to your Smart City Asset Management Platform, your MyTown citizen portal, and your Smart Building metrics.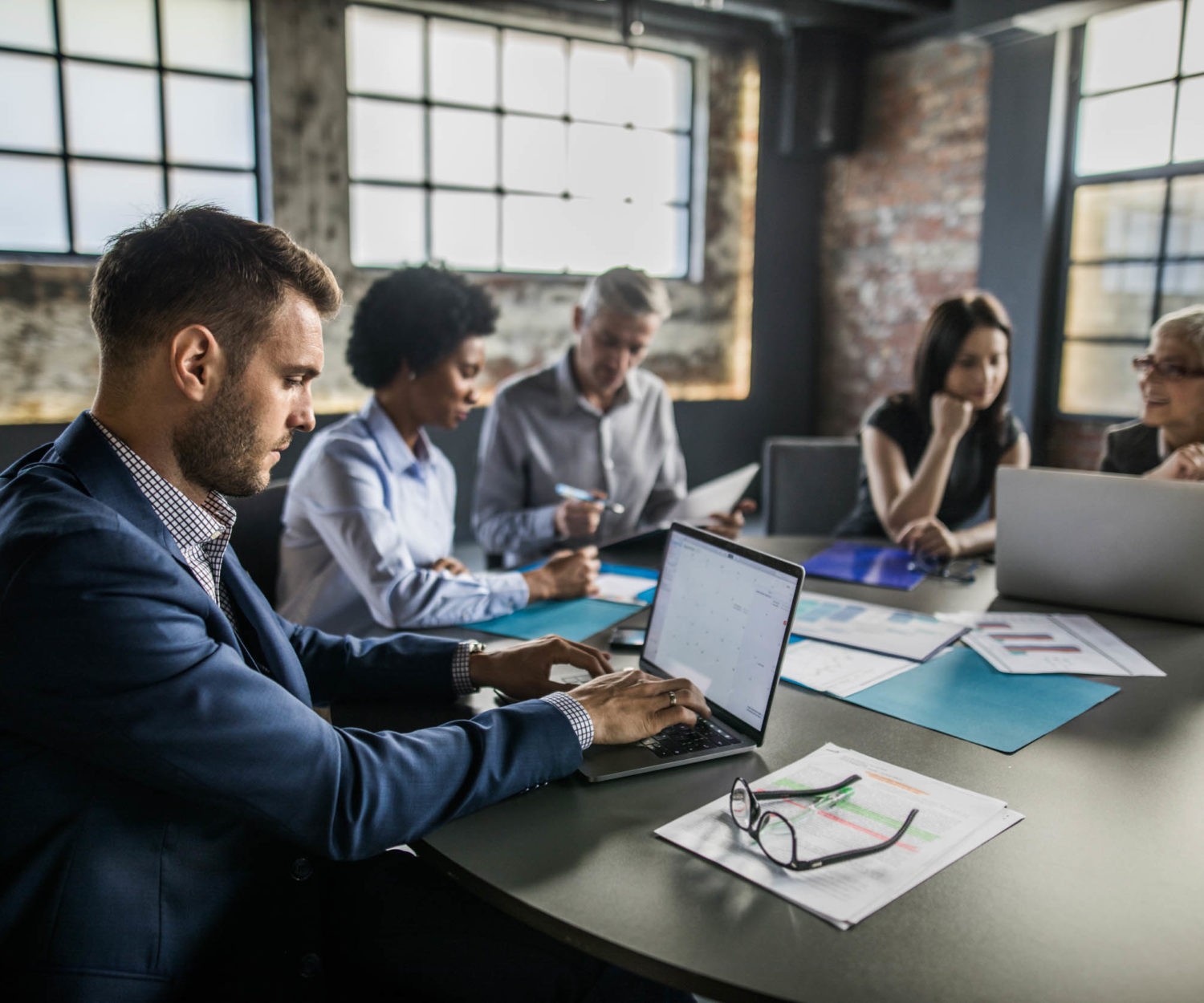 Our mission is to develop and implement the smartest technological solutions to deliver maximum value to you, our customers, saving you time, money, and energy, while positively affecting the environment and connecting people in it.
Our experienced teams include experts in software development, GIS & geomatics, lighting design, sensor deployment & IoT (Internet of Things) devices, data aggregation & analysis, procurement, project management, installation supervision & commissioning, cybersecurity, artificial intelligence and financing & incentive/grant sourcing. We also have teams specialized in community and public relations to help you garner citizen support and positive media coverage for your project.