Careers
We are inclusive & respectful.
We develop leaders
& offer great benefits.
Interested in joining us?
---
At RealTerm Energy, we place a premium on creating an inclusive, respectful company culture and emphasize the importance of the employee voice. We embrace diversity: our employees come from four continents and over 15 countries of origin.
Our high-performance environment breeds solid leaders: 50% of our management team is comprised of employees who started in entry-level positions. Not sure if you'd like to explore other aspects of the business? Lateral movements between departments are common too: we have several employees who have transitioned from one department to another because they showed interest and talent for a different field.
RealTerm Energy is committed to hiring and cultivating top talent in order to drive business results and position ourselves for the future. We hire for the long haul!
As we provide turnkey services in streetlight/exterior light conversions and Smart City solutions, we need a team with a wide variety of skill sets and specialties.
Click on the various teams below to see where you could fit best.
Sales
Members of our Sales team are the faces of RealTerm Energy. We rely on them to be experts at showcasing our services and products, closing deals and building relationships and trust with potential clients.
Project Management
The Project Management team is responsible for holding our customers' hands throughout the duration of their projects. They coordinate project operational tasks, which includes creating timelines, maintaining budgets and solving customer issues. It is their job to ensure that a project progresses smoothly right to the end.
Sales Operations
Sales Ops plays a critical role in the sales organization. It's in charge of creating a system and process around sales as well as developing and implementing the necessary tools and materials to facilitate the sales process from end to end. The Sales Ops team also ensures that there is a smooth transition between the sales and operational teams.
Estimating & Energy Efficiency
The E&EE team is the powerhouse for all project costs and energy saving calculations for the LED streetlight conversion proposals, Investment Grade Audits and Request for Proposals. This department is therefore heavily involved with all other teams in the company: they receive raw data and package all assessments into a comprehensive deliverable for our customers.
GIS
Our Geographic Information Systems team works at the intersection of data analysis, programming and cartography. They are tasked with collecting our clients' infrastructural data, analyzing the gathered data and producing a thorough map of our solution.
Lighting Design
The Lighting Design team is truly part of what sets us apart. We don't just do one-for-one light conversions, we customize each light by assessing factors like RP-8-18 recommendations, road width and classification, pedestrian activity, unique geographical landmarks and photometric distribution to choose a suitable solution for our individual customers.
Field Installation
Think of the Field Installation team as the on-site Project Management team. These team members coordinate and oversee the installation phase of the project, which includes ensuring all required products are received on-time and supervising the physical installation done on-site by general contractors and workers.

Smart City
We pride ourselves on providing innovative, technologically advanced solutions to our customers. The Smart City team is comprised mostly of developers who continuously improve and advance our Smart City package of three solutions.
Accounting/HR/IT/Admin
The unsung heroes of the bunch, these teams ensure that everything on the backend runs smoothly!
Flex-time

We know that work hours are not a one-size-fits-all solution and that we all have responsibilities outside of our careers. RealTerm Energy provides flex-time to employees to help encourage a healthy work-life balance.

Career growth

We hire for the long haul! Our objective is to groom our employees into future leaders of the company, promote from within whenever possible and are very open to employees exploring different aspects of the business.

Time off

In addition to vacation time, RealTerm Energy employees receive eight personal days annually and enjoy a paid shut-down period between Christmas and New Year's Day.

Health insurance+

Taking care of our team is about more than what happens in the office. We have your healthcare covered with a comprehensive group insurance program which includes a health spending account, an employee assistance program and access to Dialogue telemedicine services.

Family

Family should not take a back seat to your career – that's why we provide top-ups to government maternity and paternity programs.

Great location

RealTerm Energy's home base office is gorgeous and located in beautiful, modern downtown Montreal, easily accessible by public transit and conveniently nestled in the middle of the city's most happening neighborhood.

Volunteering days

Corporate social responsibility is important to us. That's why all our employees receive two paid volunteer days per year, to give back to our communities.

The power of green

We are motivated by green power! Being on our team means participating in the fight against climate change.

Snacks

Hangry employees are not happy employees! That's why we stock up our kitchen with a variety of snacks every week!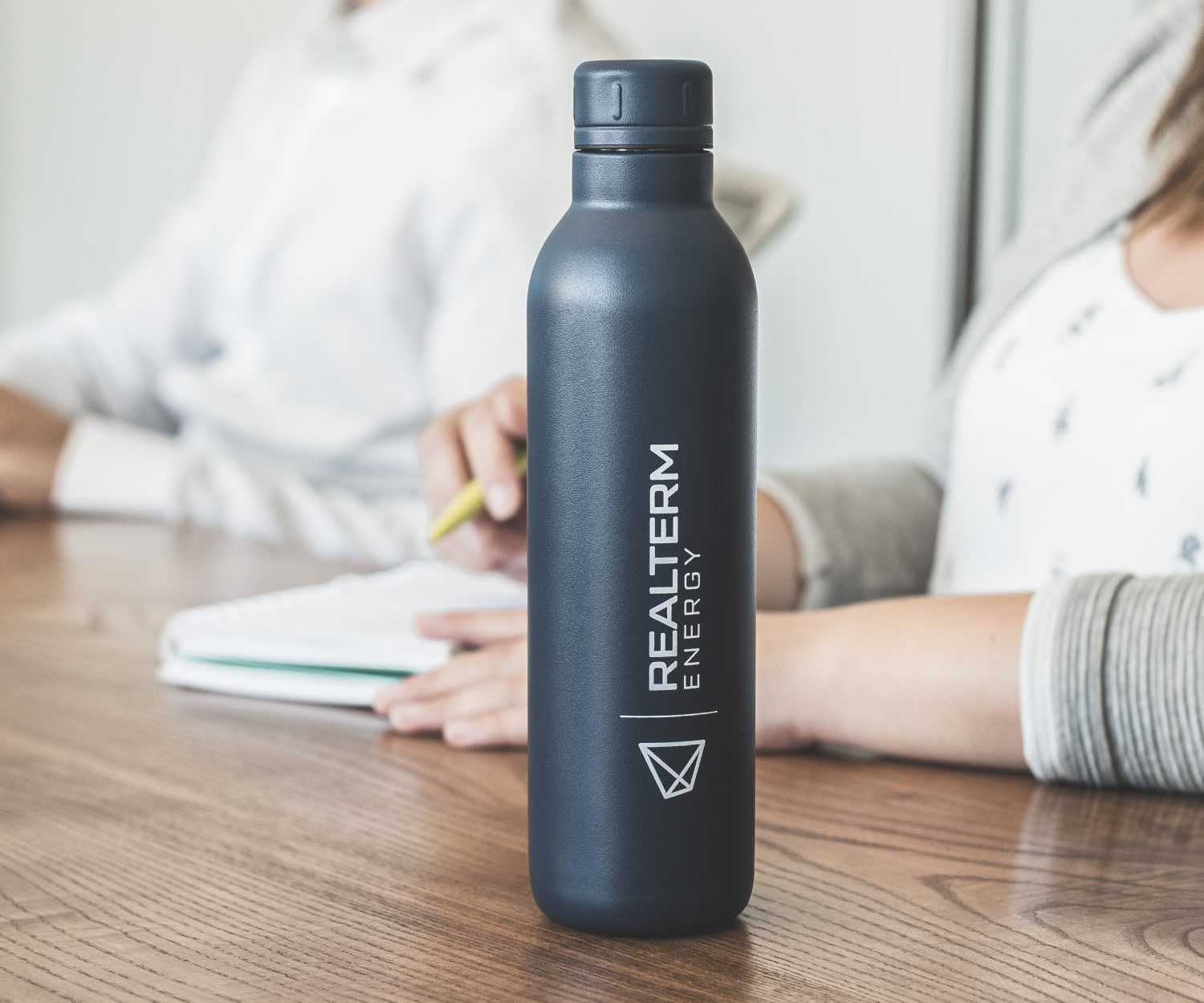 Didn't find an available opportunity that fits your profile? Submit your resumé anyways! We'll give you a call when something more suitable opens up! 
Next steps
So you're interested in joining our amazing team? What's next?
Let us get to know the skills, experience and education that make up your profile.
Remember, we get lots of applicants! We'll try our best to contact everyone, but if we're interested, you will definitely hear from us!

2

Phone interview with Human Resources

Have a discussion with our HR Business Partner.
During this information-gathering session, you can teach us about yourself and ask questions about the role you're being considered for.

3

In-person interview with the hiring manager & HR

This is a preliminary fit-test. The objective is to ensure that the role and RealTerm Energy are a good fit for you and vice-versa.
You will be asked role-specific questions and we encourage you to truly familiarize yourself with the role's expectations.

We have developed role-specific tests for several of our departments. We believe that scenario simulations will provide you further insight into the tasks specific and instrumental to the role you've applied to. Additionally, it helps us gage your level of mastery on specific competencies deemed important for the position we are hiring for.

The final step in our recruitment process consists of a 2nd in-person interview in the form of a meet & greet. We put together a small group of team members who will eventually be essential to the candidate we hire. We value the opinions of our employees and want to ensure that everyone is on the same page when we bring new members onto the team. The meet & greet also provides an opportunity for candidates to discuss employee experience, company culture and day-to-day life at RealTerm Energy.