Smart Buildings
Smart Buildings: Led & Smart Interior Lighting
Your building can be smart and connected while significantly reducing energy costs.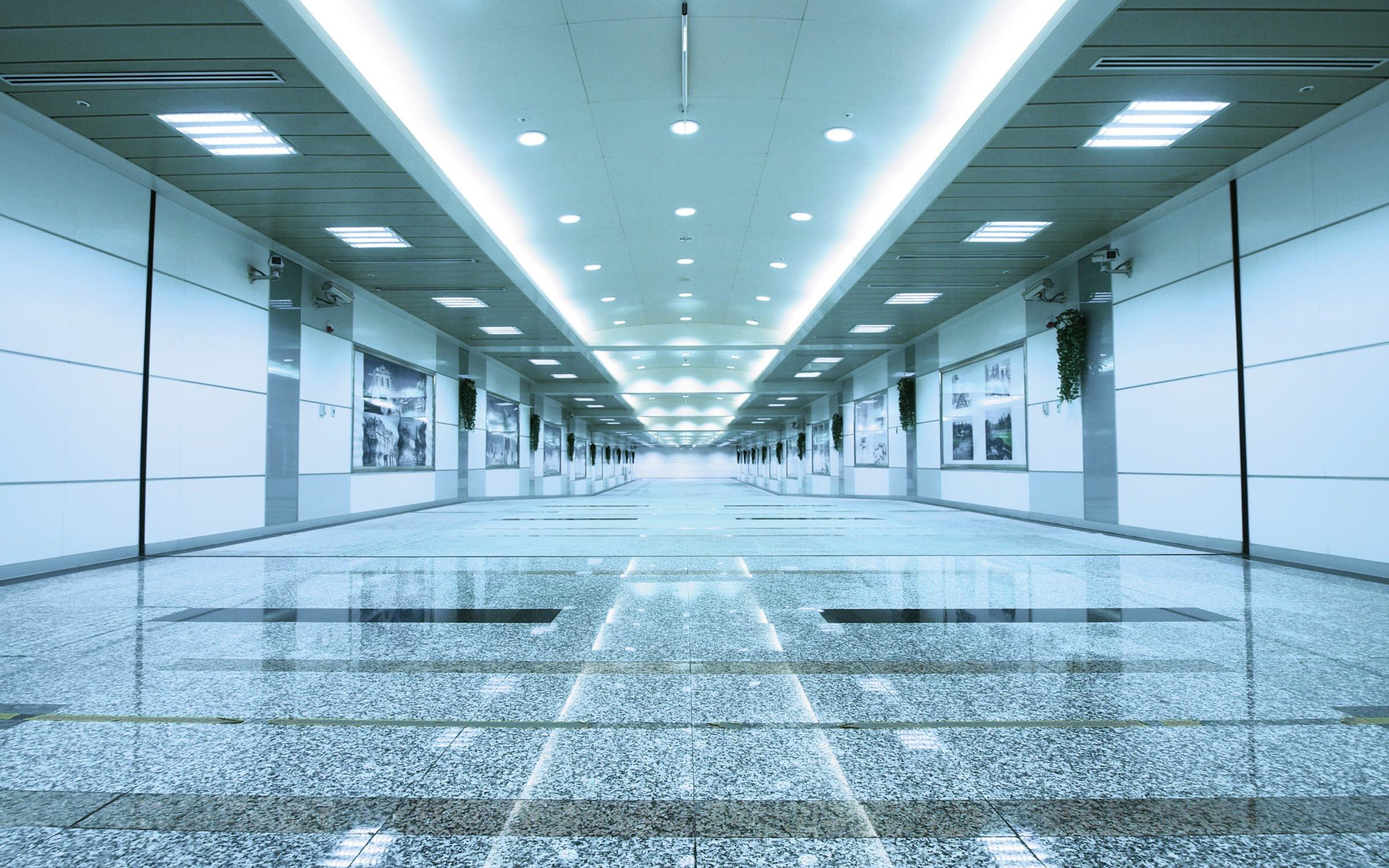 ---
17% of all electricity consumed in U.S. commercial buildings is for lighting, making it the largest end use of electricity.
Converting the lights in municipal buildings, hospitals, universities and schools to LED can improve the effectiveness of lighting systems and enhance occupant comfort while saving energy and money. 
Due to significant strides in lighting technology, indoor LED fixture upgrades and replacements are among the most cost-effective means for building  owners and facility mangers to lower their energy use, cut operating and maintenance costs, and reduce their carbon footprint. Additionally, indoor lighting upgrades also improve lighting quality and aesthetics, which can improve occupant well-being and increase productivity.  
Deploying Smart Lighting Controls in your building, including motion and occupancy sensors, demand-controlled dimming, daylight harvesting and addressable lighting, will not only increase your energy savings further but will give you full control of ideal light levels in different zones of your building. 
Benefits
Decreased labor, maintenance and disposal cost

Reduced environmental impact

Enhanced occupant comfort

Increased occupant productivity and well-being
---
Services
We work closely with our clients to identify their needs for their indoor lighting upgrade project, including energy savings goals, budget, current and anticipated use of the space, and occupant concerns.  
Our full team of experts will then apply a vendor-neutral, informed approach to: 
A

ssess how well your current indoor lighting system matches your needs and goals 

 

Perform a detailed audit to design the optimal lighting solution for your needs

 

Select equipment

,

 including LED fixtures and/or 

S

mart 

L

ighting 

C

ontrols 

 

Evaluate vendor submissions

 on

 technical compliance, functionality, future-ready components and price

 

Assess available incentives and financing options 

 

I

nstall

 and 

c

ommission

 

new equipment  

 

Engage and educate stakeholders, including facility managers, maintenance personnel and office occupants

,

 throughout the project