Start Your Free Trial Today!
Streamline Your Streetlight Maintenance Needs While Ensuring Maximum ROI
Streetlight maintenance is an unseen but necessary responsibility to ensure the efficient operation of your lighting network. Our comprehensive Streetlight Maintenance Service Program seamlessly performs all your activities relieving your staff of valuable time, expense, and effort.
Smart City Maintenance Platform
Our integrated maintenance platform ensures that your streetlight assets remain in good condition, operate as designed, and continue to meet and exceed the expectations for safe and reliable lighting for the municipality and its citizens.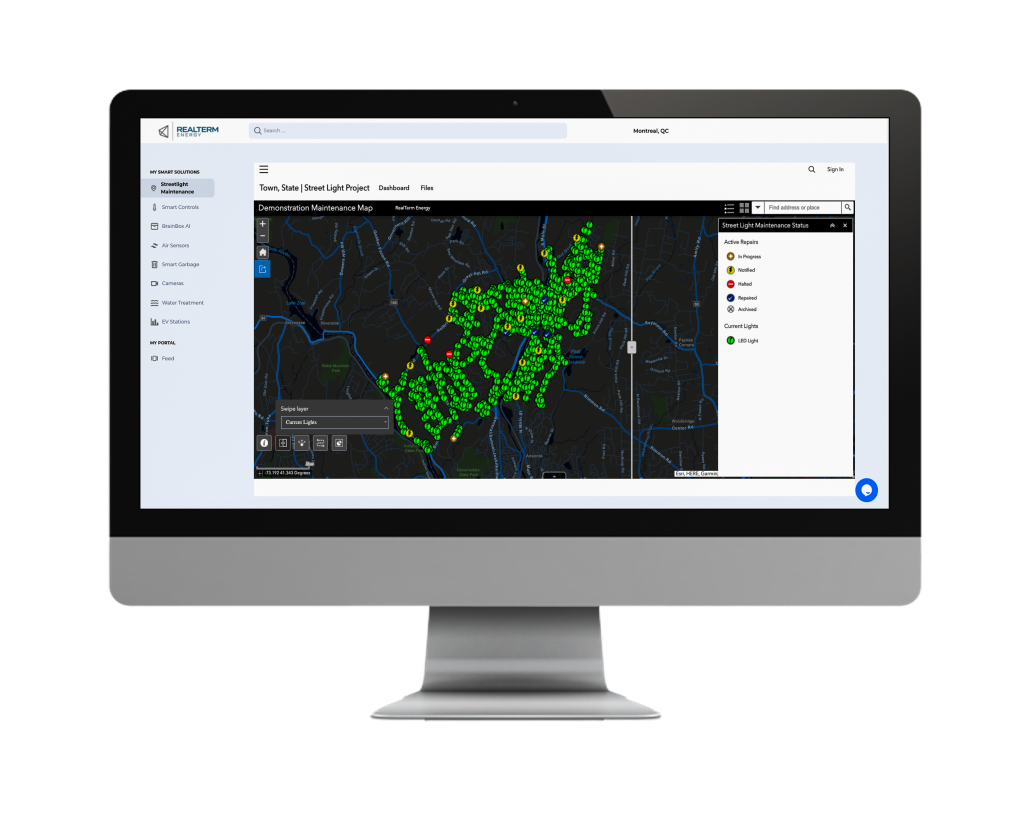 REAL-TIME INVENTORY TRACKING AND REPORTING
We've Got You Covered
Our Maintenance Program Provides Support in 4 Key Areas:
INTERACTIVE VISUALIZATION PLATFORM
Simplifies streetlight reporting in an online interactive dashboard
Creates maps for electrical contractors (EC), detailing equipment needed for repairs
Allows for real-time tracking of repair status
Maintains the accuracy of your GIS database
ACTIVITY TRACKING & LOGGING
RTE reviews invoices and verifies conformity and accurate pricing
RTE submits and processes warranty requests
EC time is tracked and documented
RTE tracks returns until delivery and replacement are shipped to the client
ELECTRICAL CONTRACTOR MANAGEMENT
Local experienced EC selected by a strict, and transparent vetting process
RTE dispatches ECs for standard & emergency repairs
EC provided with mobile tools & optimal route info
All work documented in the mobile app, uploading immediately to the Visualization Platform
SMART CONTROL MANAGEMENT
Alerts users identifying streetlight issues requiring action

Remote testing of thee light and troubleshooting of the smart control prior to dispatching EC, saving time and money

Updates database of replaced nodes to ensure both GIS and Maintenance Dashboard synchronization
Contact Us to Start Your Free Trial Today!