We're excited to share that RealTerm Energy will be sponsoring and speaking at the Texas Energy Managers Association (TEMA) Connect 2022 Annual Conference! This virtual and in-person conference will take place April 26th-28th in Waco, Texas at the Wace Convention Center. Registration is open for the conference, so be sure to sign up today and join us for learning and networking.
The Texas Energy Managers Association Annual Conference is a three-day conference filled with learning sessions, networking opportunities, and Energy-focused exhibits. The conference focuses on the latest developments in the energy sector and strategies to help you meet your goals.
Watch this video to learn more about TEMA Connect 2022.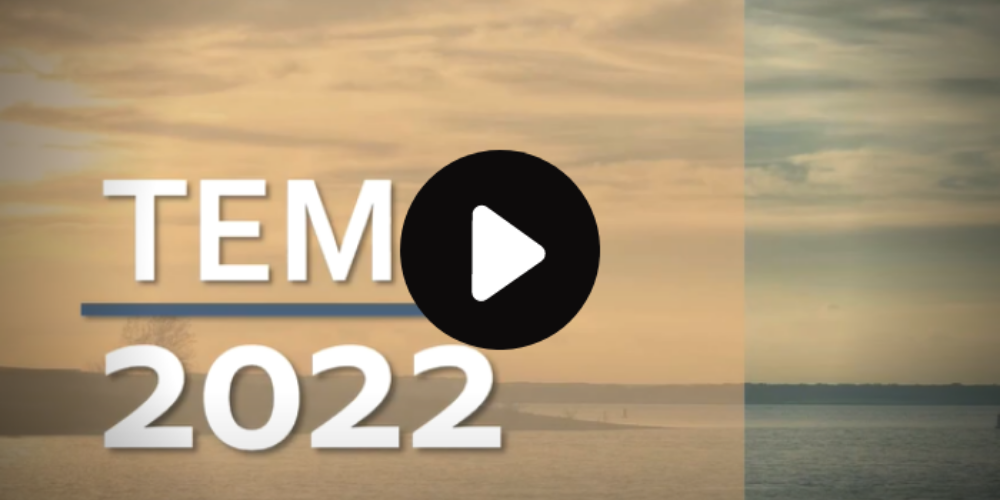 Visit Us at Booth #9
Whether attending online or in-person, we'd like to welcome you to our booth! If you'd like, please stop by Booth #9 in the Expo Hall to learn more about smart buildings solutions for your schools and enter for a chance to win a google smart speaker!
Take a look at our booth to give you an idea of how you can spot us in the Exhibit Hall.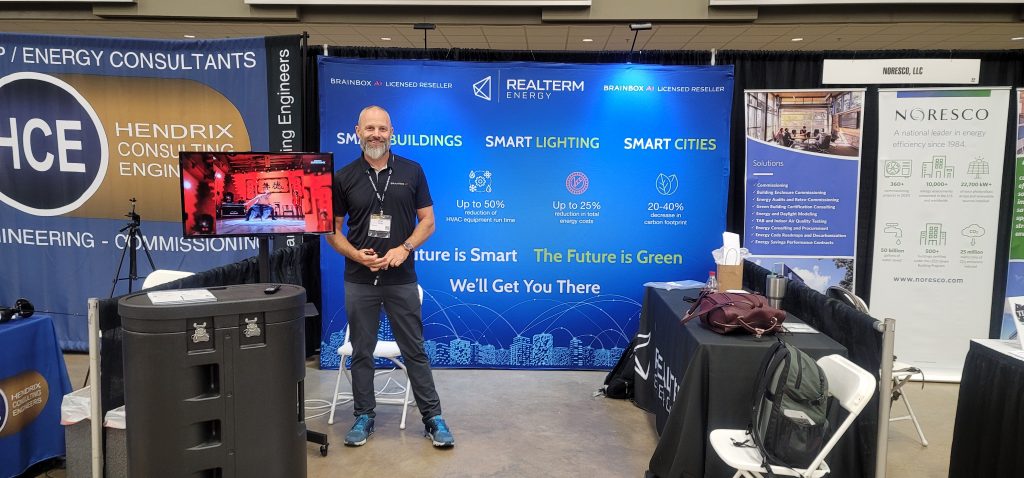 Learn All About AI with RealTerm Energy's Mark Carter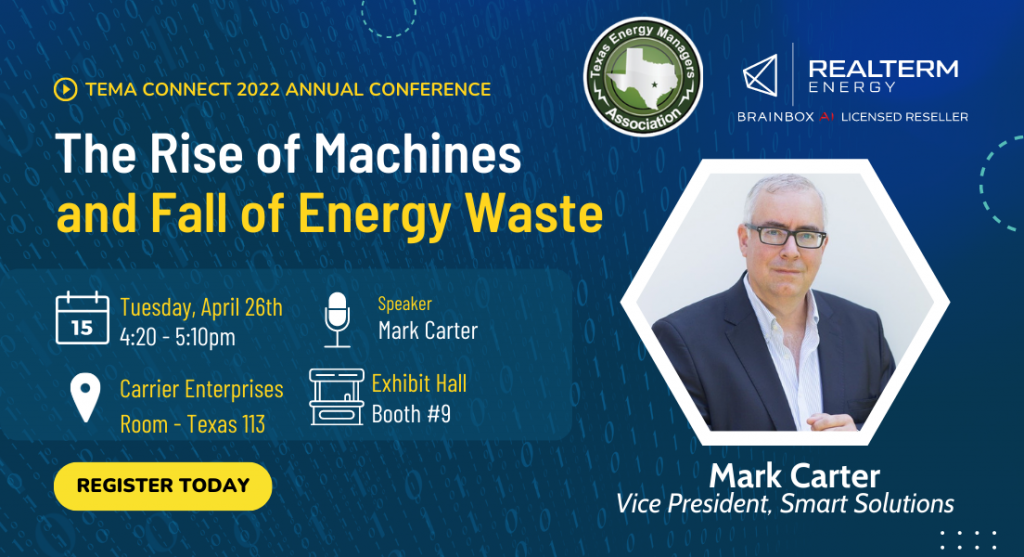 Join our very own Mark Carter, Vice President of Smart Solutions, as he leads an engaging educational presentation titled "Terminator Meets HVAC: The Rise of the Machines and Fall of Energy Waste" on Tuesday, April 26 at 4:20pm in the Carrier Enterprises Room – Texas 113. Inspired by The Terminator movie, you'll learn all about Artificial Intelligence (AI) technology and its role in advancing energy efficiency, cost savings, and carbon reduction goals. Check out the full description below:
In a world ravaged by rising energy costs and building inefficiencies, artificial intelligence travels back in time to save the day. It has one purpose: to save energy. Artificial Intelligence (AI) technology is here and is here to stay. The power may seem like the future, but it is present day reality. Join Mark Carter, expert in AI, energy management and smart building technologies for an exciting educational presentation as he discusses:
The evolution and projected future of AI
The role of AI in advancing energy efficiency, cost savings and carbon reduction goals
Application of AI technology within buildings of public schools, publicly funded institutions, and institutions of higher learning as well as financing strategies for AI projects.
Register Today
Want to join us at TEMA Connect 2022? Make sure to sign up to save your spot while registration is still open. We can't wait to see you there!
If you're interested in staying connected with us, you can follow us on LinkedIn. Plus, learn more about our self-adapted AI technology that works seamlessly with your HVAC system to reduce energy costs by 25% with little to no CAPEX, mitigate the potential spread of pathogens, improve air quality, decrease energy costs and lower your carbon footprint.